2nd Class
Be Safe, Be Seen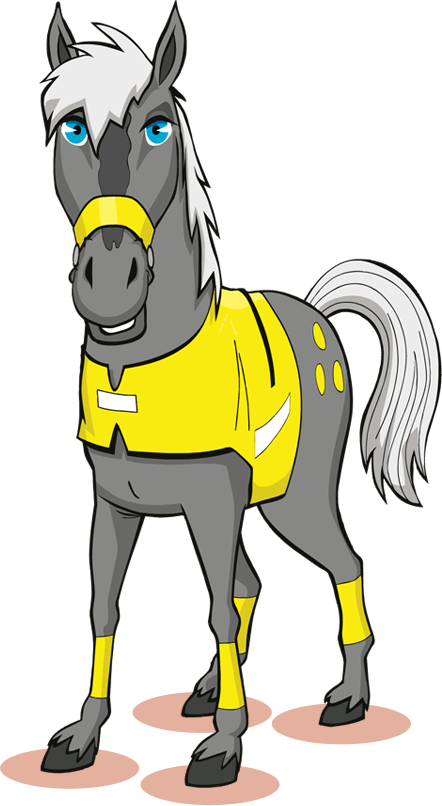 with Hi-Glo Silver
The Seatbelt Sheriff's trusty companion Hi-Glo Silver is back with a very important safety message for all 2nd Class pupils: wear hi-vis clothes when out playing, walking or cycling.
Wear bright or reflective clothes to make it easier for motorists to see you
Why wear hi-vis
It's often hard for drivers to see people who are out walking or cycling. Wearing bright or reflective clothes makes it easier to be seen from greater distances and gives drivers more time to adjust their course. This can prevent serious accidents.
Stay bright, both day and night
Cyclists and pedestrians can stay safe in low-visibility situations by wearing bright or reflective clothing. Bad weather or darkness are especially important times to wear hi-vis clothing.
Walk on footpaths, not on the road
If there is no footpath, walk facing the traffic and as far to the right as possible.
Your help is vital
To reinforce the safety message, you will help them pledge to wear jackets, armbands or belts, and remind their parents family and friends to do the same. They will receive an armband, and a certificate that gives them the power to instruct everyone to wear safety gear while out walking or cycling.
Always follow the Safe Cross Code
Look for a safe place.
Don't hurry – stop and wait.
Look all around and listen before you cross the road, remember.
Let all the traffic pass you.
Then walking straight across, you…
Keep watching, that's the Safe Cross Code.
Wear bright, high-visibility clothing - both day and night.