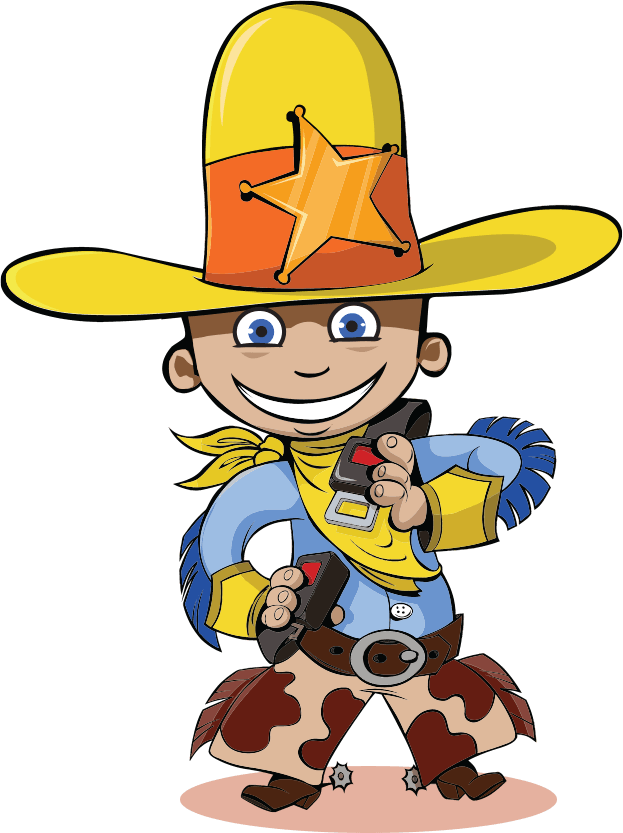 with the Seatbelt Sheriff
The Road Safety Authority's award-winning Seatbelt Sheriff is back with a very important road safety message for all 1st Class pupils: buckling up in the car.
The safest way for children to travel in a car is to use the right safety seat or safety belt.
Why you should always buckle up
In a crash or after sudden braking, you can easily be thrown from a car seat. As a result, you could be sent through the windscreen, or hit the gear stick or dashboard, causing very serious injury or even death. This is why it is so important for kids to buckle up and become a Seatbelt Sheriff.
Be a star when they're in the car
All kids should travel safely in a vehicle with safety seats or belts appropriate to their height and weight. Check It Fits here. And always buckle up in the back seat, pardners!
Kids can set a good example
As a Seatbelt Sheriff, kids will set a good example to everyone by buckling up as soon as they get in the car and making sure everyone always wears a safety belt – no matter how short the journey is!
Your help is vital
According to our surveys, about 1 out of 3 primary and secondary school children are not wearing safety belts when they travel in the back seats of cars. By law, everyone must wear a safety belt. Now, you can help them earn their Seatbelt Sheriff badge and certificate; and pledge to keep the law – and everyone safe.
For short hops or long hops, make sure everybody in the car is properly buckled up.